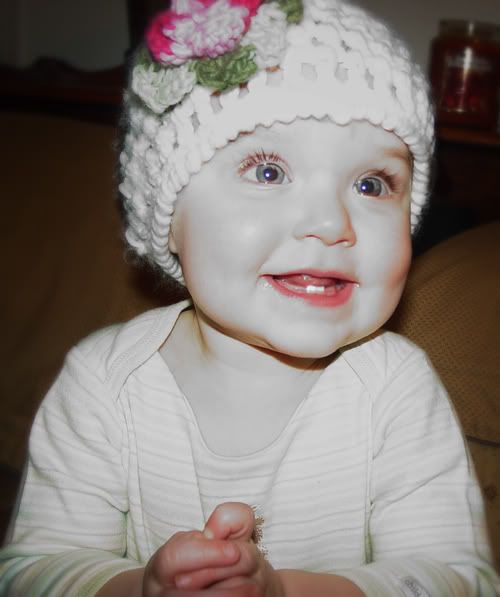 Here's Gabby in one of her new hats!
As some of you know, I just love her in hats! She wears them well!
I also think her eyes look amazing in this picture. Her left eye seems to be sticking with its half & half color scheme. (brown on bottom, blue on top)
This is also the picture I entered in the Regis & Kelly Beautiful Baby contest! Cross your fingers for her!